Sweep, the carbon management platform for large enterprises, recently raised $73 million in Series B funding, bringing its total funding to $100 million since launching public just one year ago.
As I wrote late last year, Sweep's platform is designed to give companies a centralized view of what's happening internally and across their supply chains in terms of emissions. The goal is to create transparency with precise data that allows companies to publicly communicate about their carbon reduction efforts while working across their whole value chain to curb emissions.
"We come from the business intelligence world and it's helping us tremendously today," Delacour said during a November 2021 interview for The French Tech News podcast. "Because when you think about it, assessing and understanding what's happening in your carbon footprint is a data problem. Our former business intelligence track record is helping us to map all that operational data, augmented with carbon knowledge for very large companies at scale."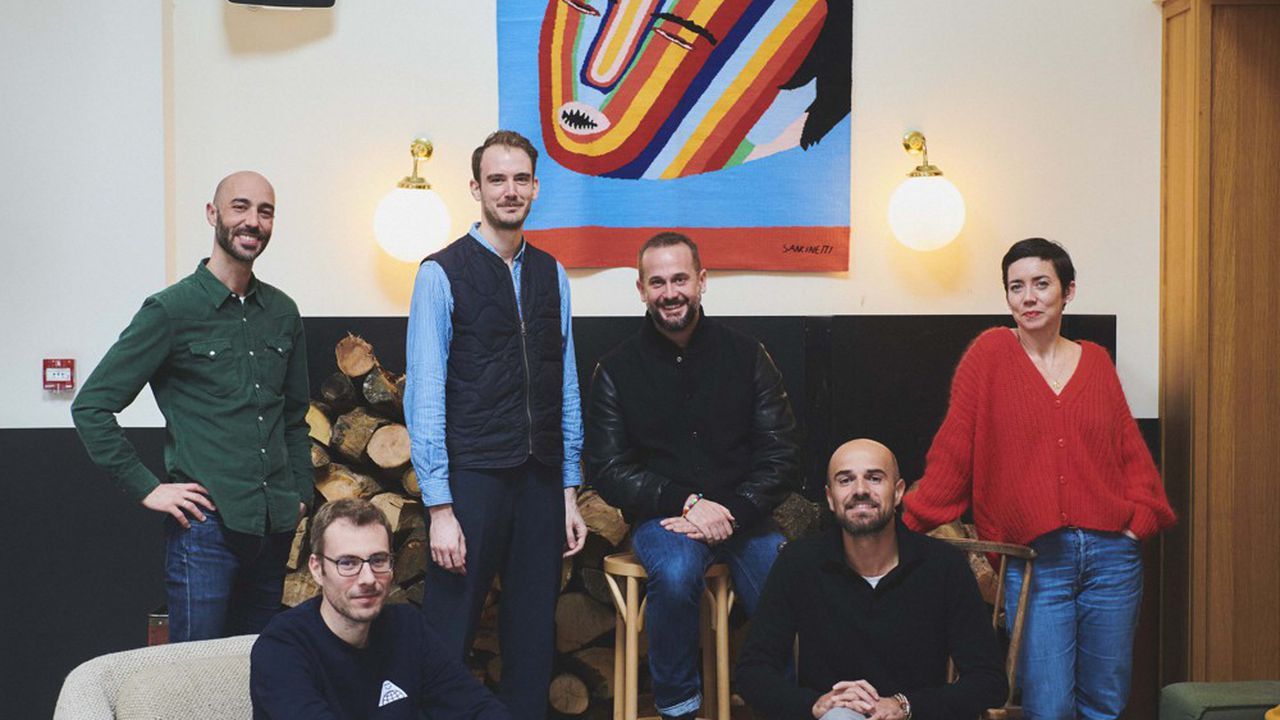 Shortly after that interview, Sweep raised $22 million in venture capital. Balderton led the Series A round which also included funding from previous investors New Wave, La Famiglia, and 2050. The company had raised a $5 million Seed round last April.
On April 5, 2022, Sweep announced it raised a $73 million round led by Coatue. Other investors included Tony Fadell's Future Shape fund, all the previous investors.
"In the VC world, there is something completely new and exciting happening," Delacour said in November. "It's a fantastic time to raise money because there's so much money out there. But now it's about delivering and executing on all of our promises."
Description and history of Sweep: 1:49
Climate change startup investment landscape 3:52
Doing good can also be good business 5:14
Sweep's $5m seed fundraising 6:47
Optimism and the COP26 Experience 7:14
Will technology save the planet? 11:47
Founding BIME Analytics and the Zendesk acquisition 16:04
Build your passion 20:55
On to angel investing 23:15
Heading to space? 24:47
⚓️ Anchor: https://anchor.fm/french-tech-news/episodes/Effective-Company-Carbon-Programs-with-Sweep-e1h0mrd
📊 Deezer: https://deezer.page.link/6YcyS9Sk4ZCKEPVM9
🍎 Apple Podcasts: https://podcasts.apple.com/us/podcast/effective-company-carbon-programs-with-sweep/id1554877859?i=1000556916995
🟢 Spotify: https://open.spotify.com/episode/6YEN8txKMsAGSGKWHtdsqC
Comments