Managing Partner Xavier Lorphelin explains why the firm is building an operational team to complement its investment partners.
---
Serena announced today that it has closed a new €300 million fund, the firm's third and by far largest, as it expands its mission of backing startups at the Seed and Series A rounds.
But what's just as interesting about Serena is the "operational" approach it is taking to venture capital. It's a model more frequently seen in the U.S. due to pioneers such as Andreessen Horowitz. Now it's starting to become more of a thing in Europe thanks to firms like Atomico and EQT.
Serena has been taking this approach in France since 2015. Managing partner Xavier Lorphelin explained that the firm made the shift a few years ago to offer more support to its startups.
"I think it's a sign of maturity in the market," Lorphelin said. "It's a way to provide more value to the portfolio companies and really help them to go further. The goal is to help them scale up and have them become international leaders."
Lorphelin co-founded Serena in 2008 with Marc Fournier and Philippe Hayat. Through their first two funds, a €94 million fund raised in 2008 and a €134 million fund in 2013, the firm became known for its investments in SaaS, deeptech, data, gaming, and consumer startups.
Starting in 2015, the co-founders began expanding their team to include operations experts in areas such as HR, finance, and product development. These partners include:
Bertrand Diard, founder of Talend.
David Bitton, founder of Oreka (internet provider), Wengo (Voice over IP Software) & MyBestPro (professionals to consumer services - acquired by Vivendi).
Jérôme Stioui, founder of  DirectiNet (Data Marketing via Internet), Ad4Screen (Adtech for mobile ads), Accengage (mobile marketing SaaS)
Pascal Petit, founder of NET2S (acquired by  British Telecom)
Serena has also brought aboard several U.S. venture partners to help companies scale over there:
Nicolas Maquaire, Founder of EntropySoft (content management solution acquired by Salesforce) & Kloop (AI-powered app that reshapes information flow)
Alex Winter, founder of LTU Technologies (visual search software acquired by a Japanese group); Placemeter (urban intelligence platform acquired by Netgear) & Norbert Health (Simple, seamless health screening)
"We always wanted to provide more than financing," Lorphelin said. "We wanted to provide some hands-on experience."
What Is An Operational VC?
Today, Serena has a team of 25, and about half of them are on the operations support side. Whenever Serena invests in a new portfolio company, it assigns both a venture partner and an operating partner.
"We're really trying to cover the whole scope of a startup's operations," Lorphelin said. "The operating team is made up of repeat entrepreneurs who have already experienced the whole lifecycle of a startup. So they are able to bring a 360-degree view on what needs to be done if you really want to scale. The goal is not to run the business or to operate in place of the founders. We just want to provide them the tools and advice to enable them."
Those operating partners can provide more specific advice on different challenges a startup may face. And when necessary, they can work in a more hands-on fashion with a particular team to accelerate things like hiring or product development.
Building operating teams within a VC firm gained currency about a decade ago in Silicon Valley for a reason that may seem surprising: VC returns weren't all that spectacular as a whole. Keep in mind that by 2010, Silicon Valley had been through a rough decade, despite the rise of companies like Facebook, Twitter, and Google. Between the dot-com bust and the financial meltdown, not to mention a glut of inexperienced firms that had flooded the market, only a few firms were really outperforming index funds.
Andreessen Horowitz was one of the early firms to start building an operations team to provide more intense support. A classic venture partner may not have the time to devote so intensely to a startup. They're busy scouting new deals, sitting through pitches, and so on. Having an operations team is a bet on getting more out of each startup that the firm backs.
In addition to the operations team, Serena has created the Serena Squad. This is a nod to another trend: VC as a platform. The Serena Squad is a community that includes 500 of the C-level employees of its startups so they can share lessons, advice, and help each other address various challenges.
"This community has access to a dedicated knowledge management platform where they can find template tools and they have access to workshops," Lorphelin said. "We might ask the VP of marketing of one of our portfolio companies to address a specific subject and then we invite all the other CMOs and VPs so they can share best practices."
About That New Fund...
The new €300 million fund should help settle some nerves that 2020 was a weaker than usual year for French VCs announcing new funds. Serena will use the new money to make investments between €5 million and €15 million, but more typically around €7 million to €8 million.
As it has done in the past, Serena will continue to bet on software, marketplaces, and AI. Serena was one of the investors in Kili Technology, for instance, as well as the €14 million round for video game clip startup Powder. But it will also push harder into several verticals, including Fintech and Insurtech. Serena just participated in the €20 million round raised by French fintech Libeo.
Digital life sciences will become another new vertical. "We believe that tech and the medical sector are going to experience a strong transformation with new software and data," he said.
That new fund will also help Serena remain competitive in an increasingly crowded French VC game. Not only are there more homegrown funds since Serena started, but foreign VCs have started to warm to French startups. Good for France. Tougher for Serena.
"When we started doing investments, the amount of money invested in startups in France was between €500 million to €700 million," Lorphelin said. "We were hoping to go to €1 billion. Last year, we were at more than €5 billion. So the increase is quite impressive.
"I think we have achieved a level of maturity where you have very, very good startups and very good entrepreneurs. VCs know that, so they're investing more in the French market which means there is more competition.
"I think it's good for us because it pushes us to be better. I'm an entrepreneur myself and I like being challenged. So I think it's exciting."
---
Audio Goodness!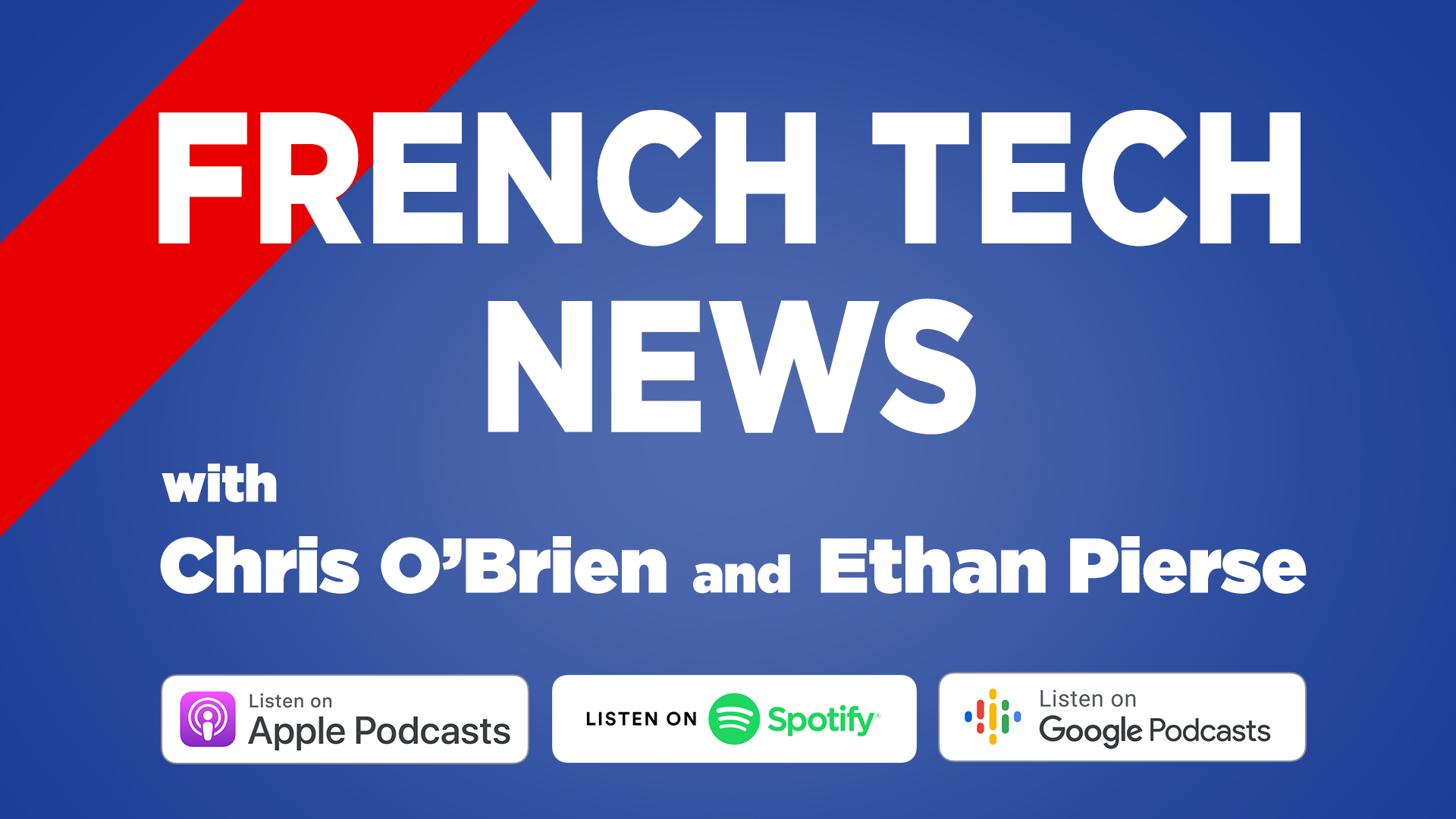 Join me and co-host Ethan Pierse each Monday and Thursday night at 7 p.m. CET for our French Tech News Clubhouse session. Tonight, we've got a special edition at 9 p.m. with France's digital minister Cédric O to discuss the government's new €1 billion cybersecurity plan.
🎙️ Also: Please subscribe to our brand-spanking-new French Tech News podcast, a weekly discussion with France's entrepreneurs, innovators, and venture capitalists. Take if for a drive while it still has that new podcast smell.
---
In other news...
Following the release of the latest French Tech Next40/120, France Digitale has dissected the venture capital firms that have backed the Next 40 companies. As a reminder, to be included in the Next40, a startup must either have a valuation north of €1 billion, or have raised at least €100 million, or have a business model validated by a combination of funding and revenue growth.
Here's France Digitale's venture breakdown: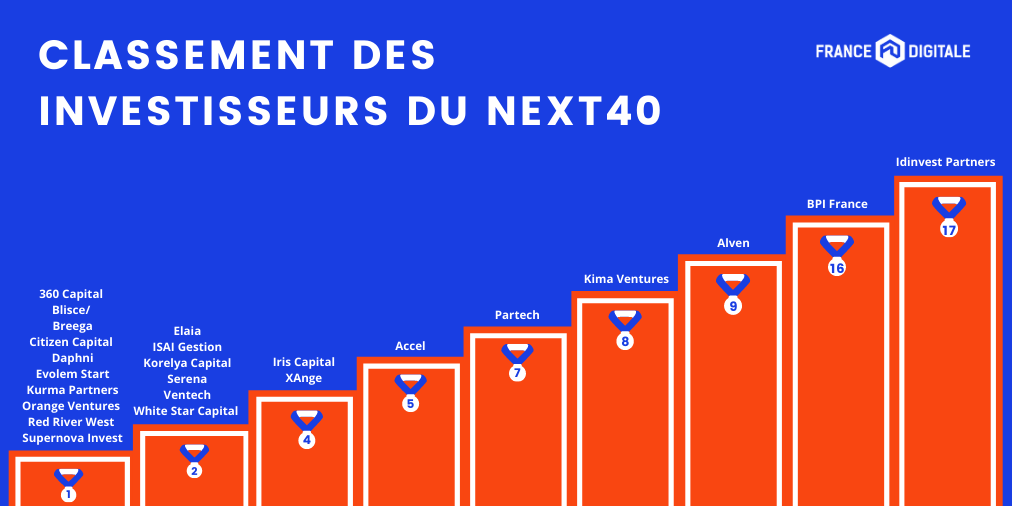 The big picture: It's no surprise that Idinvest Partners is at the top of the list. After all, it's one of France's oldest and largest VC firms. And naturally, French state bank Bbifrance remains one of the ecosystem's most active investors.
Perhaps what is most interesting is the growing number of firms that have invested in at least one of these 40. That diversity means more options for entrepreneurs as they seek to launch and scale.
But a big story in France is the growing number of foreign funds coming into the market. So it would be interesting to see a similar breakdown of which funds outside of France have participated in funding these same companies.
---
Journalism Demystified: How do journalists do their job? How do they make decisions about what stories to cover? How do they get the information they need?
Book an appointment with me at Superpeer and I'll answer your questions about journalism and the media and explain my workflow to help you better understand the perspective and challenges of journalists.
If you're a subscriber to this free email, I'll send you a code for a 20% discount. If you're a paid subscriber, you can get a code for a 50% discount.
---
If you're enjoying The French Tech Journal, please support the project by forwarding it to friends and sharing it on your social networks. You can comment on this post on the website.
And if you have ideas for stories, tips, or just want to harass me, send me an email: chris@frenchtechjournal.com.
Comments